Data and Artificial Intelligence (AI) are hot topics nowadays in many industries, also in horticulture. AI has a huge impact on greenhouse businesses. Our e-Gro Data Scientists knows the latest trends on data science in the greenhouse industry and how AI will impact the horticulture. Curious for more? Click below to view the expert vlog video from Gursel where he shares more insights on how AI will impact the horticulture.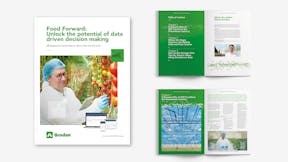 Where the magic happens: unlock the potential of data driven decision making
Data science and AI technologies present us with so many opportunities to collect and mine data in the greenhouse. This paper will help you begin your journey to get the best out of your greenhouse data. There's a bright future ahead!